Welcome to Kay's Eggs!                                

     I hope you enjoy the pictures!  In addition to the egg art, 

     I have included some pictures of my gourd art, mosaic art, paintings, 

     and stained glass. 

      Please scroll to the bottom of this page to see our Veterans Memorial.  

      A beautiful addition to our town, this project was dedicated May, 2015.

      Benny was the Project Manager.  

     Be sure to browse all the pages, and sign the Guest Book.

     Lots of egg information on the Egg Art Pictures page!

     I hope you will enjoy!

kaycollings@earthlink.net
       In loving memory of my brother Aubrey
                                                                                                                                                           and my sweet sister, Jean.











           Member of International Egg Art Guild

           Founder - South Carolina Egg Art Guild

          Member of American Gourd Society

          Member Society Decorative Painters

Our funny cat, C.C. - adopted from the animal shelter at the age of 3 months.  She's now 17.   Benny named her Cool Cat -  should have been named Crazy Cat   !!   she's so fun!!

This picture was taken after she had been rolling around in her catnip bed!

Check out those wild eyes - (wacky weed for cats!)


Many thanks to Benny, CC, all my family and friends, and especially to God who has so greatly blessed me all my life!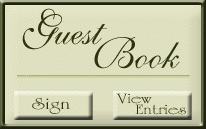 My favorite gospel groups:  

Hoppers

Collingsworth Family

Soldiers of Faith



Our sweet J.T. (Jethro Tony) - named after NCIS characters.  Shut under a house with no food or water for almost 3 weeks.  He's now 7 and very loving!  Finds the weirdest places to sleep!  He's on my stained glass grinder in this picture.

Little Jethro has grown!!

Ruritan Veterans Memorial Site

Front View and Back View of the Veterans Memorial

Sponsor Marker for the Veterans Memorial