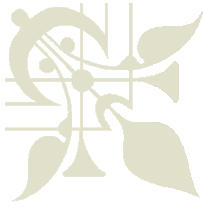 CHRISTMAS PICTURES to enjoy !!!

Pictures of 12 ft tree in Living Room.  This tree is decorated with collectibles and hand made ornaments.  Bows and ribbons add to the decorations.  Over 700 ornaments on this tree!

Picture of tree in Craft Room - decorated completely with ornaments made from real egg shells (goose, guinea, duck, pheasant, quail, mallard and others)

Small VOL tree in Benny's office, made especially for him by me!

Old sled that I painted a snow scene on.   I use this sled by the fireplace each year.

Snowman made from a post and an old sweater.

Santas painted on a gourd and a stick.

Small tree in work room is decorated with painted gourds and wood work figures which were cut by Benny.

  Santas on the china buffet in the breakfast room.

Kinkade snow village in butler's pantry.

Small decorated wreaths on the stairs.

Sleigh and lighted tree at bottom of stairs.

Fireplace and mantle in TV room.

Carolers on the piano.  I made these many years ago!

Breakfast Room tree with bubble lights.

Entrance hall - give-a-way tree.  Each year I make ornaments and every guests takes one home.

Carolers and nativity along with 3 lighted trees decorate the bookcase in the hall. - 2013

This tree is in the master bedroom and features hand painted ornaments.

Our "Travel Tree" - features ornaments from the different places Benny and I have visited.  If no ornaments were found, I purchased souvenir spoons, thimbles or key chains and made these into ornaments.  The garland is made from old road maps.

Sofa table and big tree - 2012

Dining Room table - 2012;Toothpick tree!

Front entrance; old sled is hand painted.

Nativities on coffee table; all white and silver.-2012

Gourd ornaments on the give-away tree.   Each guests gets an ornament..

Hand painted carolers wreath

Dining Room table - 2013 Toothpick tree!

Carolers, Nativity, Eggs decorate the bookcase; 

decorations for 2013 Christmas

Sofa table and big tree - 2013

Buffet in dining room - 2013